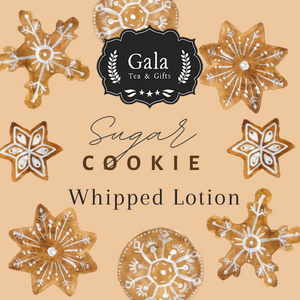 Are you tired of dealing with dry skin? Our Fall 2023 release, Sugar Cookie Whipped Lotion, is here to save the day!
Our irresistible lotion features a delightful blend of cinnamon, buttery dough, and vanilla that will indulge your senses and leave your skin feeling soft and moisturized.
Our lotion is made in small batches by hand with the utmost care, ensuring only the highest quality, vegan and cruelty-free product.
For a maximum fragrance experience, use our Sugar Cookie Whipped Lotion all day.
Made in the USA, this lotion is the perfect indulgence for your skin.
Net weight: 7 oz
Don't let dry skin ruin your day. Try our Sugar Cookie Whipped Lotion today!