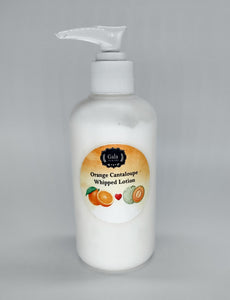 You can say goodbye to dull skin and hello to supple skin and a fragrant smelling you.  
Our best-selling fragrance just got better with the whipped body lotion for an all-day fragrance experience.  
The lotion is a compliment to the Orange Cantaloupe whipped soap. 
"Orange you" glad you love citrus and can enjoy it in this amazing lotion.