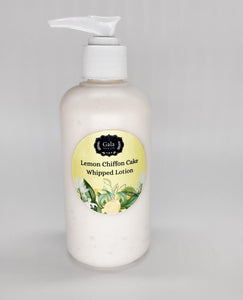 You can say goodbye to dull skin and hello to supple skin and a fragrant smelling you.  
Fresh lemon and sweet cake scent make this an irresistible fragrance to enjoy.  

The whipped body butter lotion makes for an all-day fragrance experience.  
The lotion is a compliment to the Lemon Chiffon whipped soap. 
When life hands you lemons, rub on the Lemon Chiffon whipped body lotion to feel better.