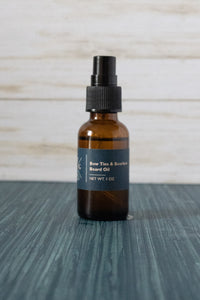 Easy to use and nurturing beard oil that helps moisturize your skin and beard. The spray bottle makes application a breeze
This beard oil scent is a fresh and clean manly

 scent with citrus, woody top, and earthy notes.

Helps eliminate beard itchiness and creates shine. 
Made with an all-natural carrier oil.  
Net weight 1 ounce.